Genre: Rock, Hip Hop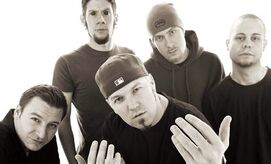 Rap Metal, Nu-Metal, Rapcore, Rap Rock, Alternative Rock, Hip Hop
Discography:
Three Dollar Bill, Yall (1997)
Significant Other (1999)
Chocolate Starfish and the Hot Dog Flavored Water (2000)
Results May Vary (2003)
The Unquestionable Truth (Part 1) (2005)
Gold Cobra (2011)
Stampede of the Disco Elephants (2015)
Ad blocker interference detected!
Wikia is a free-to-use site that makes money from advertising. We have a modified experience for viewers using ad blockers

Wikia is not accessible if you've made further modifications. Remove the custom ad blocker rule(s) and the page will load as expected.